The Consistent Calvinism Podcast seeks to defend the theological position known as Calvinism or Reformed Theology with an approach grounded firmly in both scripture and logic. Calvinism vs Arminianism is becoming one of the most heated debate arenas in modern theology, with topics such as free will, divine determinism, predestination, TULIP, and understanding God's role in salvation and topics of soteriology. This podcast seeks to not only provide a solid and consistent Calvinistic position but also to launch an all-out assault on all non-Calvinistic positions to demonstrate their inability to be biblically and logically consistent.
Episodes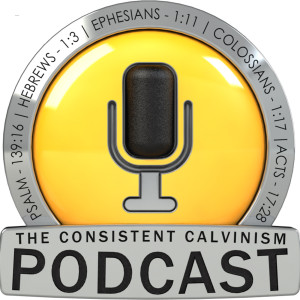 Wednesday Jun 09, 2021
Wednesday Jun 09, 2021
We address Leighton Flower's response to a very common Calvinistic argument: Why did you believe and your neighbor did not? Were you better? Smarter? In a better mood? More spiritually sensitive? We counter his attempts to flip this argument around on Calvinists by explaining the difference between natural faculty ability and moral ability based upon dispositions. We also demonstrate the illogic behind the free will answer to this question and show that at the end of the day the question remains unanswered. Subscribe on Youtube and follow on Twitter @CCalvinism.