The Consistent Calvinism Podcast seeks to defend the theological position known as Calvinism or Reformed Theology with an approach grounded firmly in both scripture and logic. Calvinism vs Arminianism is becoming one of the most heated debate arenas in modern theology, with topics such as free will, divine determinism, predestination, TULIP, and understanding God's role in salvation and topics of soteriology. This podcast seeks to not only provide a solid and consistent Calvinistic position but also to launch an all-out assault on all non-Calvinistic positions to demonstrate their inability to be biblically and logically consistent.
Episodes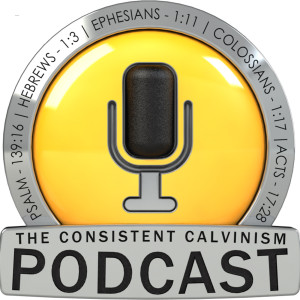 Tuesday Jun 22, 2021
Tuesday Jun 22, 2021
We cover the topic of fatalism by going over several definitions and showing that being a fatalist involves much more than the recognition that things are determined. We contrast fatalism with determinism to show that the mindset people have in light of things being determined is also extremely important. My conclusion is that the accusation of fatalism against Calvinism is misleading and dishonest. Subscribe on Youtube and follow on Twitter @CCalvinism.